Hyacinth – Podcast S1 E4 – November 12, 2020
The Hyacinthus Orientalis, known as the common hyacinth, garden hyacinth, or Dutch hyacinth.
These are of the Asparagaceae family. And yes, that is the asparagus family.
These flowers are native to southwestern Asia, southern and central Turkey, northwestern Syria, Lebanon and northern Israel. Although, now they are widely cultivated in the temperate world.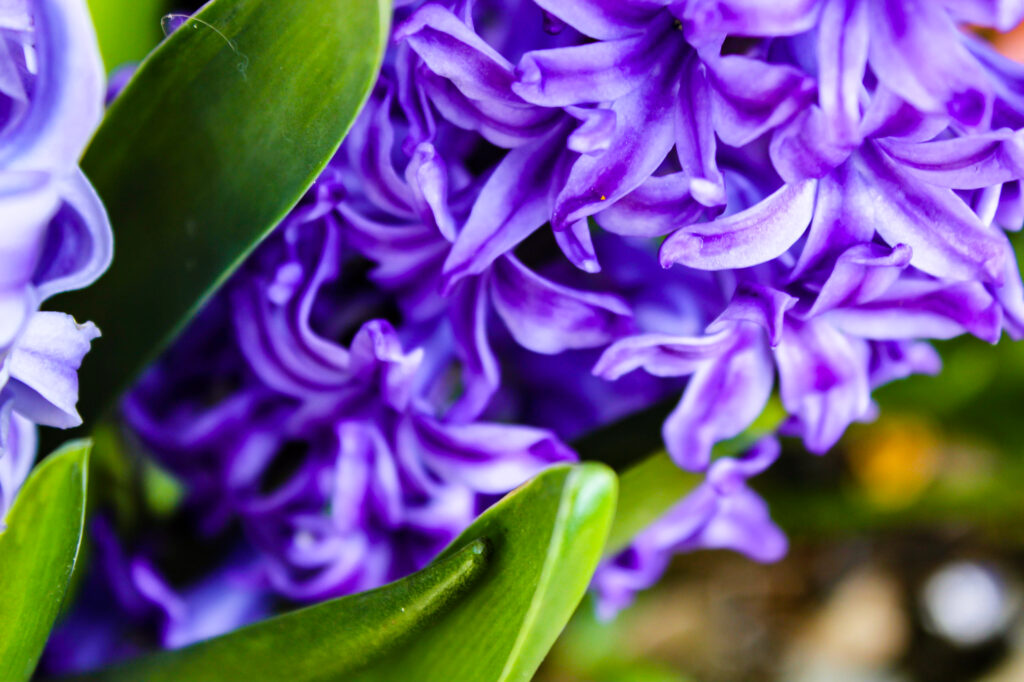 Back in early April of 2015, my best friend, Mehgan, came to England (where I was living at the time) to have a vacation and visit me. During that trip we went to Ireland, and one of our stops was Blarney Castle, to kiss the Blarney Stone of eloquence. Which is interesting to think about now with 2020 COVID insanity. I bet they aren't letting people kiss the stone anymore…or they are having to disinfect after every person.
Anyway! We kissed the stone and then explored the gardens. They had so many hyacinths, SO MANY! I didn't know what they were at that time but I took loads of pictures and I remember loving the smell. It was magical and is a really lovely memory for me to look back on. My best friend and I exploring, walking through green grass, blooming trees, gardens, ancient castle, sunshine, it was a good time. So that's why I picked Hyacinths for this week.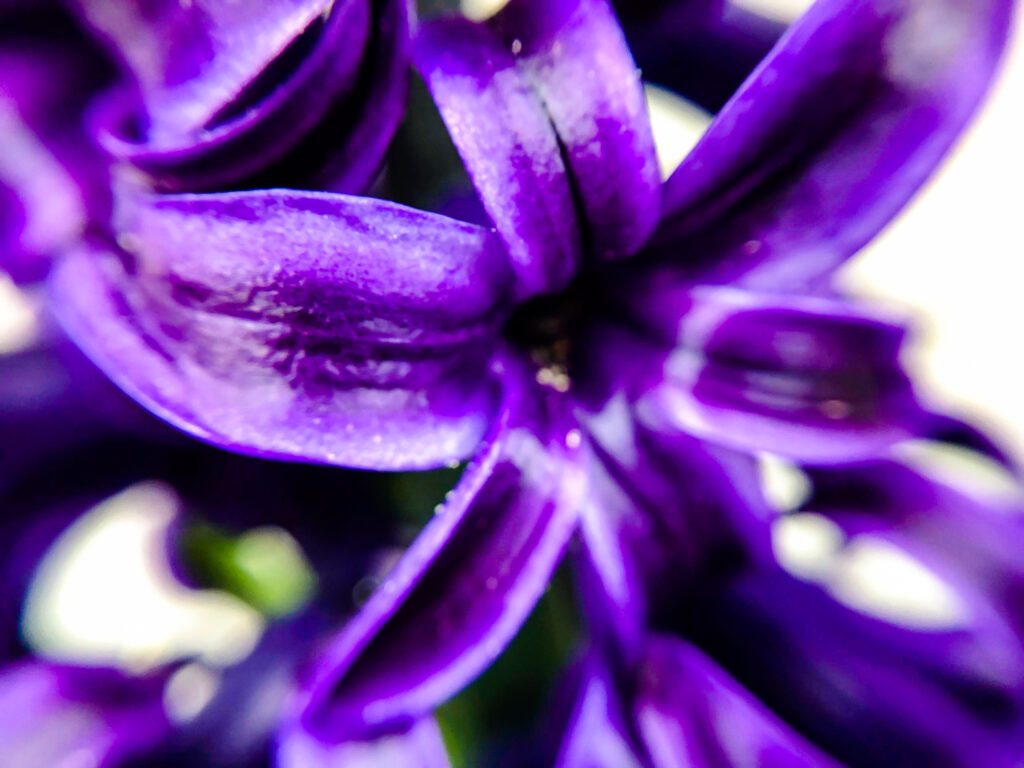 The best part, the language of Hyacinths:
You have gone into Walmart, it is late winter/early spring, and they have these potted flowers near the check out line and you are so ready for sunshine and warmth that you buy one and have set it up in your home and now you want to know what message you are sending? … No? Is that just me… Well, in case it isn't just me, let's dive into it! Side note, just like with pretty much every flower the colour can play into it.
constancy
sincerity
I'm sorry
forgive me
sorrow
play
games & sports
loveliness
praying for you
jealousy
rashness
the flower of Apollo
meanings by colour are as such:

white – loveliness, praying for you

red/pink – play, games and sports, recreation

purple – I'm sorry, forgive me, sorrow

In general the hyacinth means constancy.
So, if you rashly bought one at the store, then we will say you are giving off constancy vibes, at least that is what I'm going with because when I maybe did or didn't do this, it was purple.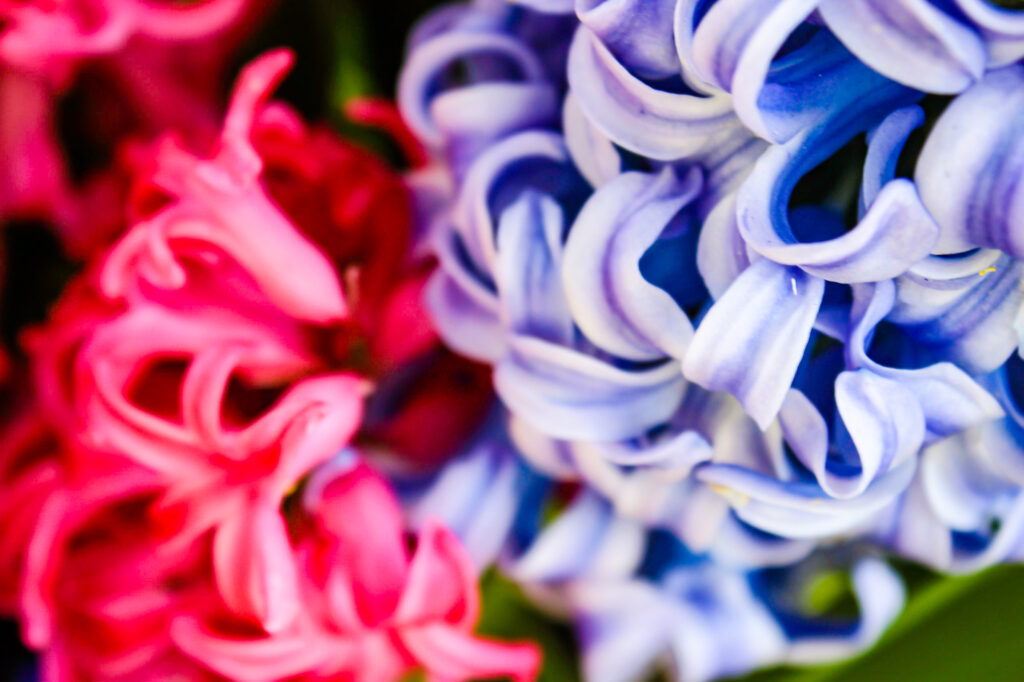 Pairing & Decorating with Purpose
Decorating for a super fun party? How about red and pink hyacinths with ranunculus, larkspur, anthurium, double bouvardia, scarlet geranium, parsley, and peppermint
Maybe you need to say that you are sorry. In this case, sometimes less can be more so maybe a potted purple hyacinth and nothing more. To me, that is saying you really mean it. You want your apology to say something, and bouquets are fleeting, they die. But a potted plant can stay with you. It puts more power behind your apology, in my opinion.
Would you like to let someone know you are praying for them and give them calming strength? Pair white hyacinth with alstroemeria, hybrid delphinium, blue hyacinth, Himalayan blue poppy, rhododendron, and canary grass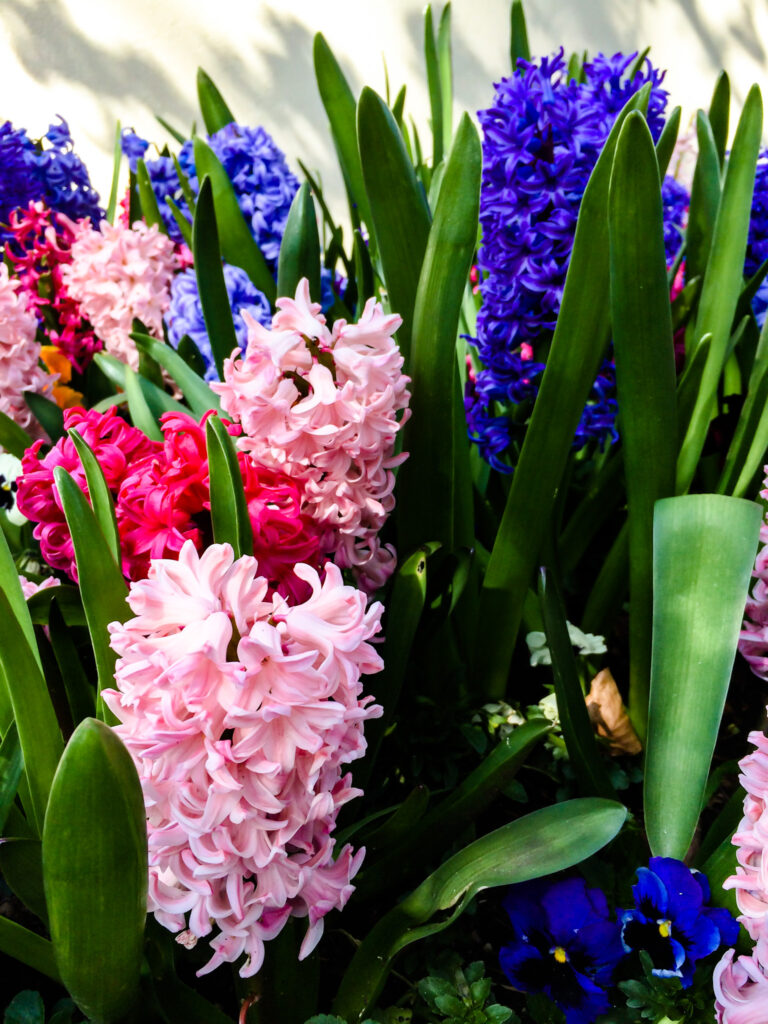 Hyacinth History
Legend has it that Hyacinth gets its name from Greek Mythology. Apollo, the sun god, and Zephyrus, the god of the west wind, competed for the affection of a young boy named Hyakinthos. One day Apollo was teaching Hyakinthos how to throw discs and Zephyrus got so jealous he sends a strong wind, blowing the disc back at them and it strikes the boy, killing him. A flower sprouted from his blood and Apollo named it Hyacinth, for the boy.
These flowers were introduced in Europe in the 16th century, though native to the eastern Mediterranean where you can find them growing up over 6500 feet of elevation in the Turkish rocky mountain sides.
Hyacinth Uses
*I would like to preface this with, I am not a herbalist, please do your own research, I am just sharing what I have learned.*
I found a published paper that talks of four instances where hyacinthus orientalists is recorded for healing prostate disease, healing wounds, and hemorrhoids.
With that being said…hyacinthus orientalists are poisonous and shouldn't typically be eaten and in some cases even what the secrete can cause dermatitis.
However, they are used for essential oils and making perfumes.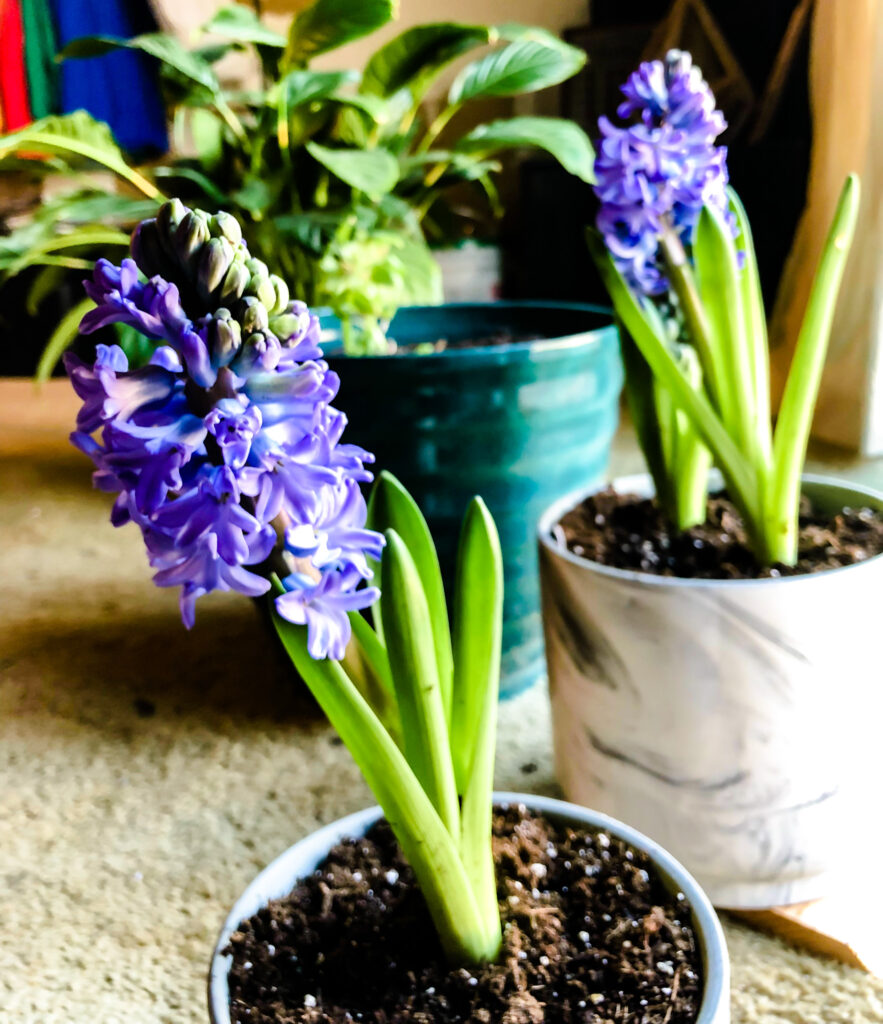 What can you do to keep yours alive and thriving?
Hyacinths are another flower that are easy to grow. They are early bloomers and therefore typically some of the first flowers and bulbs you see available in stores. They do well in gardens but also do okay in pots, or even in a bulb vase with just water.
For spring blooms, plant your bulbs in the fall, six to eight weeks before the first frost.

Plant them root end (the wider end) down, about 4 inches deep, and three to four inches apart and cover with soil and water well.

Sometimes they get top heavy and fall over, you can stake them if you don't have very many or you can plant them closer together so they can lean on each other.

Rodents do tend to be a fan on hyacinth bulbs, if you intermittently plant daffodil bulbs then that should help. As rodents tend to avoid daffodil bulbs.

Plant then in full sun to partial shade. They bloom before everything else (just like daffodils and tulips) so you don't have to worry too much about tree cover.
They aren't picky about the soil pH levels, but if the soil is too rich then the stalks will be floppy. So go easy on the organic matter when preparing the soil.
Water you're planted bulbs through winter if it is dry, but make sure the ground gets dry between waterings or they will rot. They survive winter in zones 4-8. Some extra care is needed for less than 4 and over 8.
Fertilise when planted and when shoots start appear in the spring with a bit of bulb fertiliser.
If you would like to propagate your Hyacinths then dig them up in in late summer and pull the off shoots off the original bulb and then re-plant all of it. If planting in the ground you may want to mark were your bulbs are, as they bloom early and die early. Also, the propagated bulbs can take a few years to bloom so be patient with them. By doing that you may not need to re-buy bulbs every three to four years. If you have sensitive skin then handle the bulbs with gloves.
A couple more things to note, Hyacinths are bulb perennials. Some refer to them as "tender perennials" as they only last three to four years.
Also, random side note! They are very fragrant flowers, I love their smell, but if you keep them inside the smell can become overwhelming. It may be good to put them in a bigger room or somewhere you can easily open a window and vent.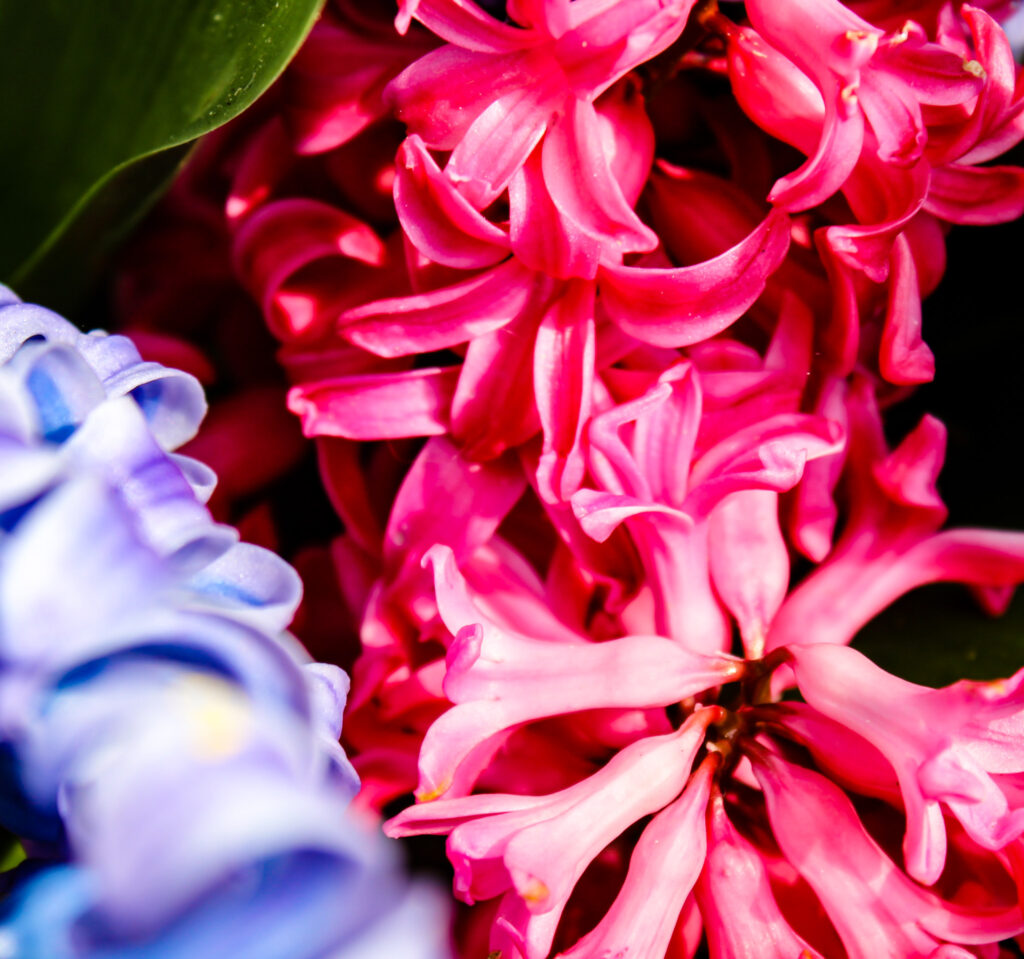 Well, folks! That is all I have for Hyacinths!
I hope you love them a little bit more now! This is another one I have tattooed on my arm…so obviously a favourite for me!
If you have heard any other uses, meanings, or are an expert then I would love you to leave a comment and share what you know or have learned! If you are interested in purchasing ad space or paying for a friend's birthday shout out (on my podcast), then fill out the contact form.
You will also find all of my sources, under the sources tab.