Hydrangea – Podcast S1 E1 – October 1, 2020
First, I'm going to start by saying not a botanist, just an artist obsessed with all things flowers, especially the language of flowers, and here to share with all of you flower lovers out there. Maybe you want to learn some flower history, learn how to utilise the language of flowers to say or decorate with purpose, or some very beginner herbalist ideas, that you should definitely not take my word for, research yourself, and talk to a professional. Also, I am terribly sorry if I pronounce anything wrong it isn't really a matter of if, but when! So thanks for understanding
Hydrangeas (or Hortensias)
Family: Hydrangeaceae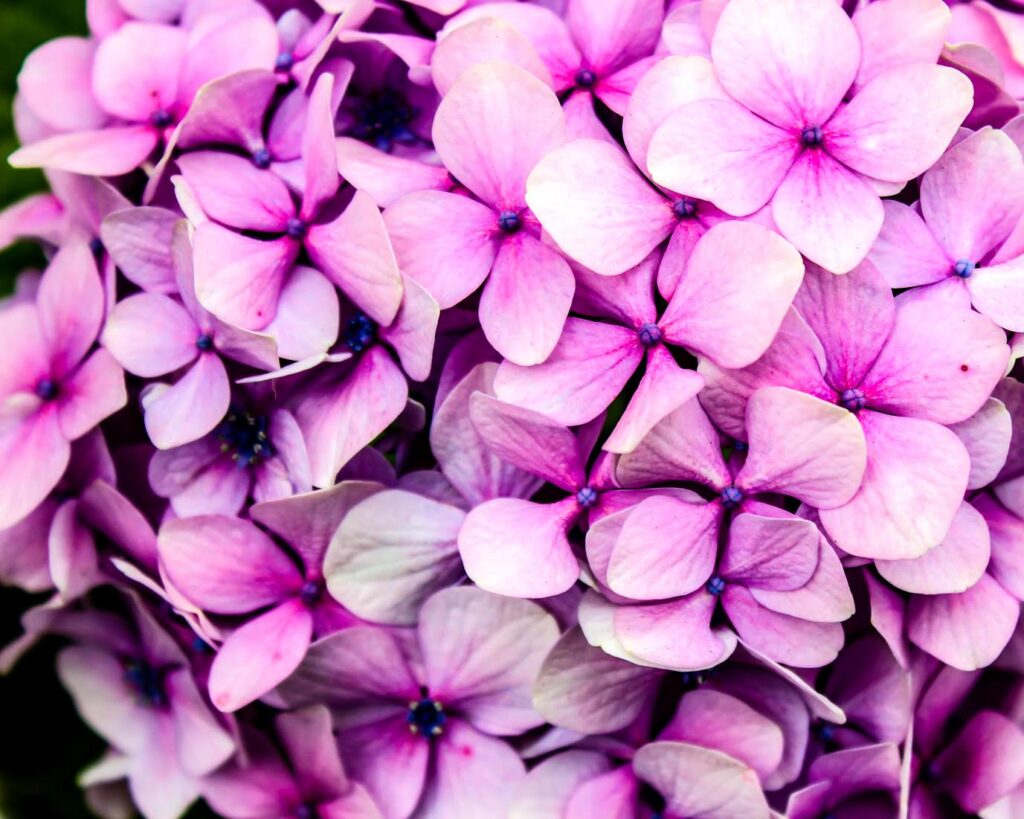 There are tons of variations of these flowers so I am going to talk about them in a more generalised form rather than digging into just one variation.
Symbolism – the Language of Hydrangeas
heartfelt emotion
gratitude
boastfulness
vanity
unity
apology
togetherness
appreciation
If you want a bit more information then here is their symbolism according to location and colour
Japan the flower symbolises: heartfelt emotion, unity, togetherness, understanding, and apology
European Victorian era they symbolised: vanity, arrogance, and boastfulness
Americas: appreciation and heartfelt emotion
By Colour
Blue – apology, gratitude, understanding
White – vanity, boasting, purity, grace
Pink – true feelings, romance, sincere emotions
Purple – pride, royalty, understanding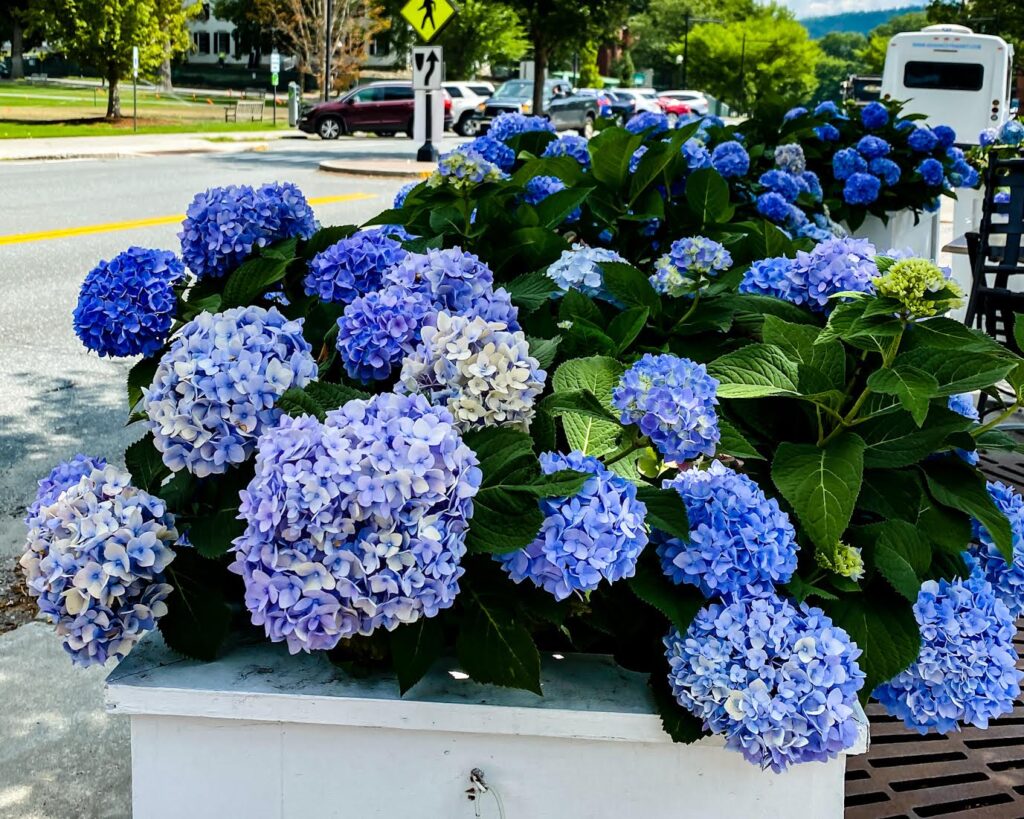 How to Pair Hydrangeas – the language of flowers
When giving this flower or decorating with them, you should consider what it is you are wanting to say. Pair your Hydrangeas with other flowers that send the same message. This helps keep your from sending mixed signals.
For example, in a wedding bouquet, where you are probably wanting to say things like love, passion, forever, togetherness, soulmates, etc, then pair your hydrangeas with roses, orange blossoms, lilies, asters, peonies, sunflowers, red or white chrysanthemum, or tulips
If you are wanting to say "you're sorry" then pair Hydrangeas with white orchids, or purple hyacinths.
Maybe you would like to show your vanity and pride, then you should pair them with Amaryllis, tiger lilies, calla lilies, daffodils, or carnations.
History:
The name hydrangea comes from the Greek words "hydor" meaning water and "angos" meaning vessel – together that roughly translates to "water barrel". This is because hydrangeas are notorious for needing lots of water and they have cup shaped flowers.
These flowers are thought to have originated in Japan, where they bloomed during their rainy season. Legend also has it that a Japanese emperor gifted blue hydrangeas to the family of the girl he loved to make up for neglecting her.
These flowers also date back to Ancient North America, as well, however they didn't make their appearance in Europe until 1736 when someone brought a North American variety back to England.
Now you can find these flowers all over Asia, the Americans, and Europe. In Europe they are known as Hortensia, which is the latin version, of the French word, Hortense.
Here are some of the uses of Hydrangeas.
*I would like to preface this with, I am not a herbalist, please do your own research, I am just sharing what I have learned.*
Hydrangeas have treated or eased urinary tract issues, kidney stones, bladder issues, enlarged prostate, malaria, and autoimmune diseases.
In Buddhist culture they take the leaves of the Hydrangea Serrata and brew a sweet tea that they drink during a cleansing ritual.
Native Americans used the bark as a muscle and burn pain reliever and the roots as a diuretic.
In Nepal, they use it's leaves to treat colds, coughs, and bronchitis. They also use the root to treat indigestion and fever.
Hydrangeas also provide relief from backaches, rheumatism, scurvy, and paralysis.
They can also be used externally, by making a poultice, for burns, wounds, sprains, sore muscles, and tumours.
Hydrangeas are definitely used for a whole lot more than just looking beautiful in your yard, who knew!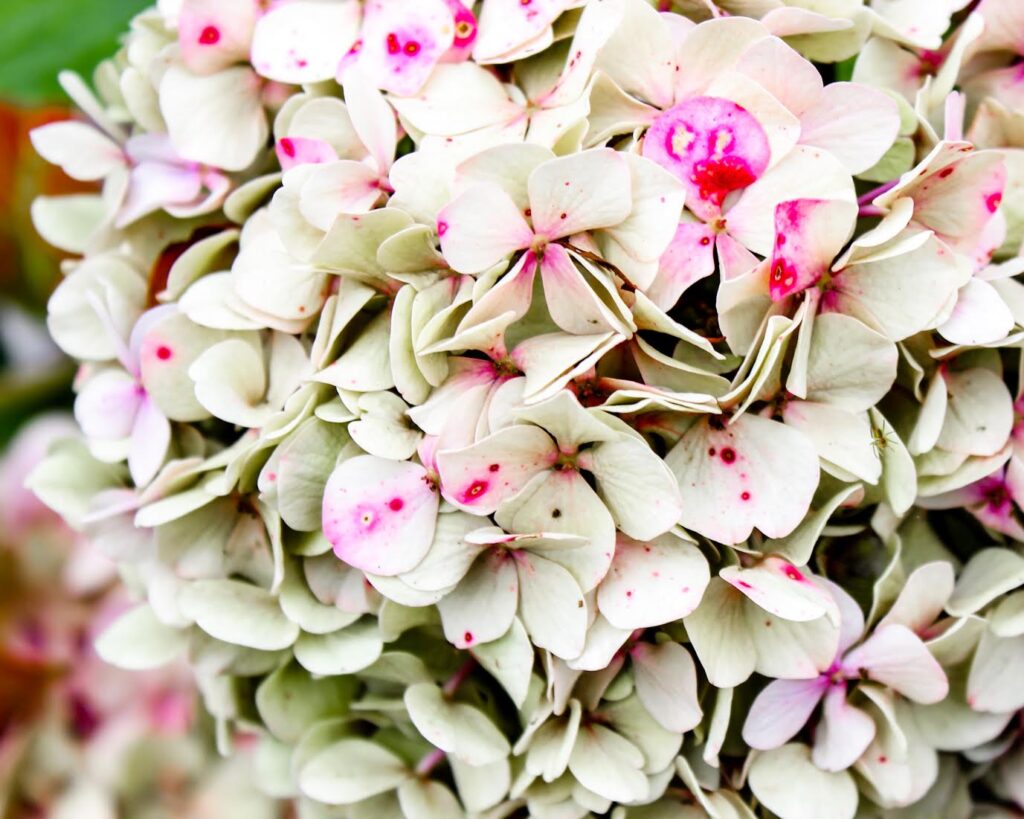 Lastly, let's dive into what you can do to keep yours alive and thriving!
The best time to plant your hydrangeas is fall or early spring, and either in the early morning or late afternoon – the reason for this is to give them time for the roots to establish before they bloom. Plant them where they can get morning sun and shade in the afternoon, but they likely won't bloom if in full shade. Make sure to keep your new plants well watered. They can't handle the heat so if you live in a hotter area you will need to water them more often, possibly morning and night. They need lots of water but they also need drainage so they don't become waterlogged. Hydrangeas also like nutrient dense soil.
Some variations grow new shoots and others are propagated, so check what variety you have.
If you want to keep your hydrangea blooming into fall then make sure and cut off the blooms – you don't have to wait until the wilt because they make great cut flowers.
Once cut, put them on your table and bring that togetherness, unity, gratitude, and warm emotions into your home. Make sure and mist the blooms weekly (when cut and in a vase of water) to help the petals last longer – they take water in through their flowers, which is pretty awesome!
A couple more things to note, Hydrangeas are perennials and come from tiny seeds.
Well, folks! That is all I have for Hydrangeas! I hope you love them a little bit more now, I happen to have one tattooed on my arm so you know I am a big fan of this flower!
If you have heard any other uses, meanings, or are an expert at caring for hydrangeas then I would love you to leave a comment and share what you know! See you again in two weeks with a new flower!
*Find my sources found under the sources tab*